WalkLakes
WalkLakes Early Winter Newsletter
Welcome to another of our occasional mailings to people like you who have registered on our web site
WalkLakes
. Now that the summer seems to be firmly behind us and we're heading rapidly towards Christmas so now seems like a good time to review the year and look forward to 2015.
A Wainwright Round
Probably the biggest event for us this year is that Beth and Jessie have completed their first Wainwright Round, visiting the top of every one of the 214 fells in Alfred Wainwright's seven volume A Pictorial Guide to the Lakeland Fells. These books, which were first published in the fifties and sixties, have since been revised and for walkers we recommend the second editions which have been revised by Chris Jesty to reflect changes in the fells since.

Beth has written on our blog about her thoughts on completing the round and we repeat that below. In addition you can find all the walks she researched while doing so are now live on our site so we now have a least one walk to every "Wainwright" and, in some cases, several.


Reflections on a first Wainwright round
Standing on Green Crag I looked across Eskdale to Slight Side and the Scafell Massif. For once I felt that my planning would actually work out. September had seen stable high pressure sitting over us making the weather fair, warm, and dry, if a little hazy, but we could forgive that. It meant we'd got a lot of walks completed. Jessie and I were out at least every other day. A pretty good achievement for us. It would however mean that I would be tied to my desk for a while afterwards getting everything written up.
I looked down and Jessie was looking over to Slight Side too. I wondered if she knew. It's uncanny the way she knows where we're going, invariably she'll pick the path to our intended destination. Maybe I give out subliminal messages to her, although I've long suspected she picks the path that smells like it's had more people travel along it.
So there we stood on Green Crag lost in doggy and human thoughts for a few moments. What struck me was that old cliché: without embarking on visiting all the Wainwright fells I wouldn't have been to all the interesting places I had. All the varied experiences and the surprises along the way. Like standing here, I really enjoyed the walk over rough moorland to this little crag. The paths were easily lost amongst tussocky grass, but the autumn sun had some warmth still and the ground was mostly dry. And we could see where we were going.
The following day there was just the two of us on the summit of Slight Side. It didn't feel as much of a completion as I thought it might be. It just felt like any other summit. "Okay, this is nice, so what's the next thing". I took many photos of Scafell, and anything else I could see in the haze. Then we headed back. On the excellent Terrace Route overlooking Eskdale we stopped to sit on a rock to chill out. Watching the cars and occasional van grinding up Hardknott Pass from Brotherikeld. Jessie sat beside me, and we shared the last of my lunch. It was a wonderful few moments together. Then she jumped off to find some shade and a snooze. She deserved it.
My first Wainwright I think was Yewbarrow with a bunch of friends when we did the Mosedale Horseshoe. That was some introduction to the fells! I also got into wildcamping and spent a night near Crinkle Crags, and the Old Man of Coniston a few times. That's something I've missed recently. I've had to be focused on the Wainwrights so the idea of spending a night out, which would use up a couple of days of good weather, just couldn't be contemplated. It also turns out Jessie doesn't like my small one-man tent. So I think there is some training required, and maybe a different shelter, something with more room.
I've heard of people hanging up their boots, metaphorically, when they've completed a round of the Wainwrights, or the Munros, or whatever tick list was their motivation. Once the last tick has been achieved, champagne or a wee dram imbibed on the summit. It's all over. I don't understand that.
As Churchill famously said: "Now this is not the end. It is not even the beginning of the end. but it is, perhaps, the end of the beginning". I have lots of ideas for new walks to old favourites. Some of our early walks I'd like to revisit to improve them. Also I'd like to wonder over the Wainwright Outlying Fells. I'm also looking forward to visiting new areas. So I don't think I'm going to be idle for a while yet.
Oh yes. I have a confession to make. I still haven't done Striding Edge or Sharp Edge! I keep meaning to, but energy and good weather meant I had other things to do. I haven't got any more excuses! Well except perhaps leaving them until the summer eh!


Black Friday and Cyber Monday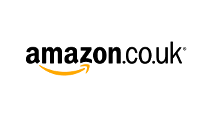 This now seems to be a "thing" here in the UK as much as it is in America if our advertisers are anything to go by as quite a lot of them are offering deals this weekend. We've tried to put all the ones we're aware of on our Promo Codes & Offers forum so, if you're looking for a deal on kit from Blacks, Millets, Trekwear, Regatta, Weird Fish or the Ordnance Survey this weekend then wander over there.

On a wider note you can help keep WalkLakes going by buying your Christmas presents through any of our advertisers, we've got a full list here of which perhaps the most useful at this time of year is Amazon as they seem to sell everything now (yes, even including the kitchen sink!).


Winter - Time to check your gear
It's mid-autumn, the fells have gone a russet hue, flora and fauna prepare to sleep through the harshness of winter. It is still a great time to be out on the fells. There's a quiet solitude awaiting for those who do, especially away from the popular areas where you may go all day without seeing anyone else.
Do you stop walking during the freeze?

Sunlit High Rigg from Sticks Pass
If not now is a good time to check over your winter gear. Wash and re-proof jackets, trousers, hats and gloves. Check everything is in good condition, including spiky hardware. Repair or replace as appropriate.
Get it done now so that when the snow comes you aren't faffing about whilst under pressure to get out.
Talking of time, even if you don't plan to be out after dark take your head torch. We have two with us in winter. A Petzl E-lite
that lives in the rucksack all year as it weighs so little. It's certainly not something you want to deliberately be out with after dark but it'll get you home when push comes to shove.
The E-Lite is our backup for our main head-torch. That should be something reliable which throws a good light that will last a few hours. There are many manufacturers: Fenix, Led-Lenser, the previously mentioned Petzl, and the affordable Alpkit to name a few. All do modern LED torches. There is simply no excuse for being caught out. Always take fresh, charged, batteries and, if possible, a spare set.
Multiple pairs of gloves are also a good plan. Cold hands are not only uncomfortable but everything takes longer and becomes much more difficult. Start with a very thin liner pair so you can get hands in and out of waterproof gloves easily even when a bit damp. Then at least one pair of good waterproof gloves or mitts. Take a spare pair in case one gets lost in the wind, or gets soaked. It wouldn't be outrageous to take more. In extremis spare socks can be worn on your hands.
We like to take a synthetic belay or insulated jacket to throw on when stopping for more than a minute. It keeps the heat in and importantly keeps you functional.
If there is a bunch of you consider taking a group shelter, often called a bothy bag
. Useful for lunch stops or for getting out of the weather to sort out problems.
Of course this article only touches on some of the issues encountered with kit, and conditions in the winter fells. Walkers who want to continue into winter conditions would be well advised to consider a Winter Skills course. There are many providers who work in the Lake District or Scotland as well as the national mountain sports centres: Plas y Brenin in Wales and Glenmore Lodge in Scotland.

The Langdale Pikes and Elterwater
WalkLakes T-Shirts
As we mentioned in our last newsletter we now have a range of WalkLakes T-shirts available in three colours (black, red and navy) and two fits "women's" (i.e. waisted) and "mens" (i.e. not waisted).

They features the silhouette of Catbells, one of our most popular walks, seen from across Derwent water with our logo and web site address below it. If you would like a T-shirt too they are available now from our online shop and of course by wearing it you are helping us in that you are getting the word out that we exist. And more visitors helps encourage us to continue making the site better.


Terry Abraham's Films
In our last newsletter we mentioned Terry Abraham's much anticipated second, feature-length film
Life of a Mountain: Scafell Pike
, which had its premiere at The Rheged Centre at the beginning of May. It is a documentary about the people who work or play on the fells and in the valleys around Scafell Pike. A beautiful film of a stunning area, it is sure to please anyone who loves the fells and is now
available on Amazon
.
Following hot on the heels, Terry has now released his next film
The Lake District - Helvellyn with Mark Richards
, an hour long documentary featuring the iconic fell and some of its less well known spots with a friend of Alfred Wainwright, Mark Richards. Rather more quickly that with the last one it is also
available on Amazon
.
If you're stuck for ideas then either of these DVDs would make great Christmas presents.
Social Media
We're all over the Internet like a rash. You can find us on Facebook, Twitter, Google+ and Tumblr and Pinterest so if any of these are places where you like to be then why not like/follow/join us there as appropriate.


Our Forum
People are now starting to post to our forum, which is nice. rockhopper in particular has been active recently. For example recently he posted this excellent report of his multi-day trip to the Slioch and Beinn Airigh Charr \u2013 summit camps in Scotand. As he logged the tops he visited you can see that his totals on the right of his post now include those Munros, Corbetts, Grahams, Marilyns, and Murdos. We welcome more walk reports of course, so please feel free to join in.


Looking for Accommodation?
And finally, if you're already thinking about your holiday accommodation for 2015 don't forget that our
room finder
can help you find the perfect accommodation (and not just in the Lakes either, just pick a hill near where you're going and it'll find you somewhere to stay). We use a combination of properties from
LateRooms
and
Sykes Cottages
portfolios plus properties listed by the owners themselves to ensure you get the widest selection of hotels, guest houses, B&Bs, campsites and bunk houses as well as a wide range of self catering cottages.
And by booking your accommodation through our site you help fund our work so we can continue to offer you more and more of the
best walks in the Lake District
.
---
You are receiving this email because you have registered on our web site. You can unsubscribe at any time by logging on as
[deleted]
and then visiting
http://www.walklakes.co.uk/talk/ucp.php?i=173
un-ticking the "Mailing list" box and pressing the "Submit" button.
WalkLakes recognises that hill walking, or walking in the mountains, is an activity with a danger of personal injury or death.
Participants in these activities should be aware of and accept these risks and be responsible for their own actions.