WalkLakes
A New Mountain in the Lake District
It was perhaps inevitable that as soon as the latest revision of the Database of British and Irish hills was released and we imported it into our hills database a significant change was discovered, and this time it was in the Lakes.
The hill in question is Miller Moss also known as Little Lingy Hill. The Ordnance Survey had previously measured it at 609m tall (so 1998 feet) but it was recently re-surveyed by a team of amateur surveyors, John Barnard, Jim Bloomer and Graham Jackson - part of the editorial team for the Database of British and Irish Hills - as they suspected it might be over 2000 feet.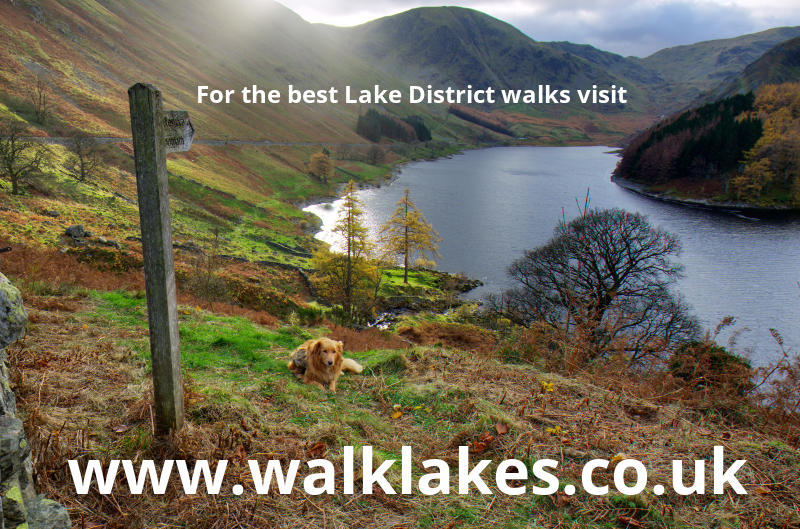 The team on Miller Moss
Using their Leica Viva GS15 GNSS receiver they collected data from the orbiting GPS and GLONASS satellites using a large rock just beside the sizeable summit cairn which previous visitors said was the true high point of the fell.
That wasn't the end of it though. To quality as a Nuttall (a classification which was defined by John and Anne Nuttall - they list the mountains in their two volume guide The Mountains of England and Wales, now in its third edition) it had to be over 2000 feet (609.6m) and also have a drop of at least 15m between itself and any adjacent Nuttall.
So establishing the depth of the cols on either side of Miller Moss was key. This they did using a level and staff. At this stage the team were joined by Anne and John Nuttall, who had taken an interest in the survey. Jim said:
Graham and I descended to the east col with level, staff and a handful of marker flags so see if we could find its position. We all recognised this was going to be a difficult task. The col was very broad, being approximately 200m in both the valley to valley and hill to hill directions. Worse still the ground was very uneven and played host to a varied and luxurious flora half a metre thick in places. After an hour of systematic work... we were confident that to within 10m we had found the elusive col position.

We spent a full hour measuring transects across the col in both the valley to valley and hill to hill directions.

Our work eventually showed an area within the confusion of bog and peat hags that was the general area of the col. With the level and staff we were able to further narrow this down and determine the col position more accurately to within a relatively small area and finally we measured the height difference between the Leica GS15 set-up position and the col position. By this time a fine mist of rain had begun to descend, but with the col position located the survey did not now depend on good weather.

Finally our task was completed and we could make our way down off the hill. We arrived wet but warmed with the knowledge that we had collected all the data we needed. Expectation of a positive result was high but could only be confirmed several hours later when we arrived home to have access to the processing software.
The result was that the height of Miller Moss was found to be 610.1m (so 2001.6 feet), while both cols have more than the requisite 15m drop so although it may be nondescript Miller Moss becomes a new mountain to be added to the list of Nuttalls.
This data has already been accepted by the Ordnance Survey, so the new height of Miller Moss will feature on OS maps and it will appear as a Nuttall in the next revision of the Database of British and Irish Hills and hence on our site.
Photo © 2018 John and Anne Nuttall

Tagged: news
---
You can comment on this post in our forum.
WalkLakes recognises that hill walking, or walking in the mountains, is an activity with a danger of personal injury or death.
Participants in these activities should be aware of and accept these risks and be responsible for their own actions.