WalkLakes
Red Squirrel Campaign 2019
Red squirrels used to be common throughout the UK but the non-native grey squirrel which has spread across the UK since early introductions in the 1900s, devastating red squirrel populations in many areas so now there are few remaining populations left in England.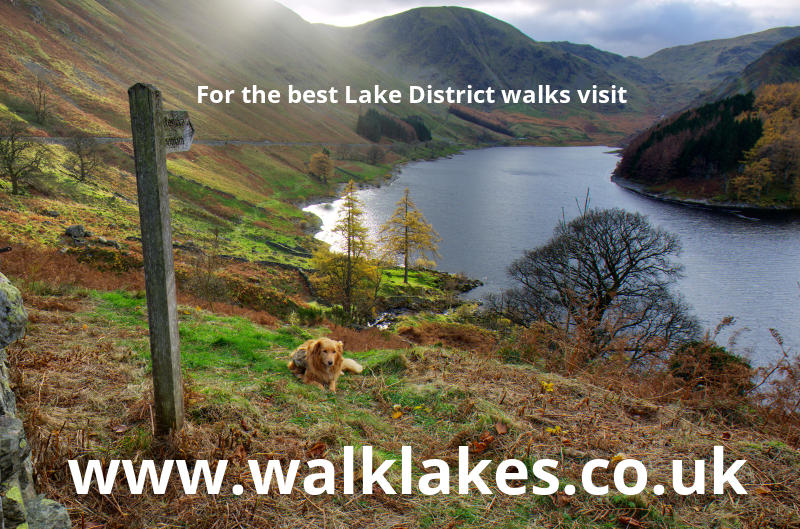 Here in the Lake District we are lucky to still have red squirrels and you may be lucky enough to see them when out on a walk.
The biggest problem for red squirrels is that the greys carry a disease, squirrelpox virus, which is lethal to reds. They are a bigger animal, and out compete reds for food and other resources. Research over the years has shown that greys are the single most important reason for the decline of reds.
However in areas where reds and greys are kept apart, as happens in the Lakes with the help of man, red squirrels can thrive. The problem is meeting the funding needed to sustain this effort.
With this in mind the Lake District Foundation have created a six week campaign to help the Red Squirrels Northern England (RSNE) project. Partners in the project include 14 local red squirrel groups under the banner of Northern Red Squirrels, the Wildlife Trust, Lake District National Park Authority, Forestry England, National Trust, and other private landowners and managers.
RSNE are responsible for overseeing critical conservation work, carrying out long term monitoring of red squirrel populations, grey squirrel management, community support and partnership management. In Cumbria, the project delivers annual monitoring of squirrels in 130 sites each spring, with 40 volunteers contributing to this work. They also employ two full time rangers focusing on grey squirrel management and red and grey squirrel monitoring.
This campaign is aiming to raise £20,000 to help with this work.
£15 will buy a squirrel-only feeder to provide supplementary food to reds
£20 will buy a feeder cleaning equipment to help prevent the spread of squirrel pox virus, a disease carried by grey squirrels and fatal to reds
£30 will buy a 30kg bag of squirrel food specifically tailored for reds
£45 will enable a volunteer to undergo essential training in conservation skills
£70 will hire a contractor for a day to carry out work in large, remote woodlands to manage grey squirrels or monitor for reds
£100 will buy a trail camera pack to monitor squirrels in woodlands
£250 will buy a projector to help a red squirrel group to deliver talks to local communities, raising awareness and engaging new volunteers
£1300 will buy a thermal imaging camera to identify squirrels in high canopy or dense foliage, massively increasing the effectiveness of volunteer time
For more about the project and the campaign visit the Red Squirrel Campaign 2019 page.
To make a donation, text 'SAVEREDS' to 70085 to donate £5. This costs £5 plus a std rate msg.
Alternatively, you can opt to give any whole amount up to £20. For example SAVEREDS 20 which costs £20 plus a std rate msg.
If you would prefer to donate by credit card you can do that here.

Tagged: news
---
You can comment on this post in our forum.
WalkLakes recognises that hill walking, or walking in the mountains, is an activity with a danger of personal injury or death.
Participants in these activities should be aware of and accept these risks and be responsible for their own actions.