WalkLakes
More on the Thirlmere Zip Wires
As we reported back in November a planning application has been submitted to the Lake District National Park Authority to string eight zip wires over Thirlmere and it has, as we predicted, been controversial.
The core element of the application is that users will start from a 26' high gantry (so about the same height as a house) on the east side above the A591 and then "fly" on one of four wires for a kilometre over Thirlmere arriving close to the shore on the west side.
They will then be transported up the fellside to a second gantry below Fisher Crag to "fly" 1200m back across Thirlmere on one of a second set of four wires.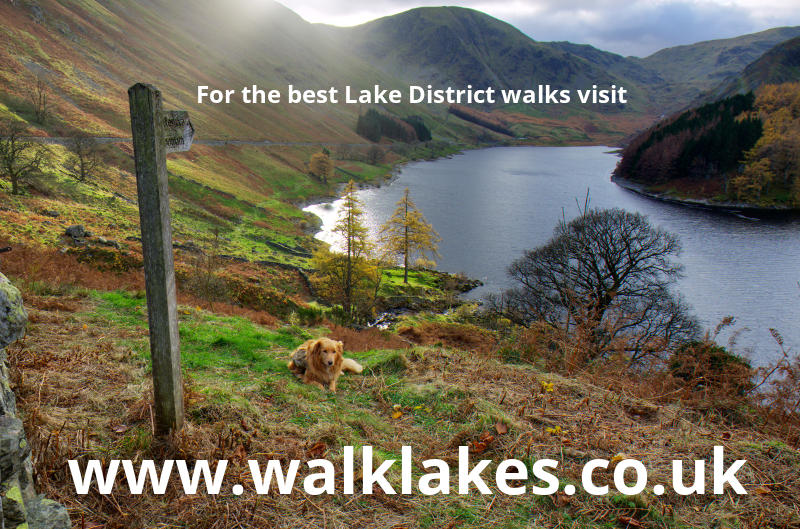 The view of Thirlmere from Fisher Crag, the return zipwires will begin just below here
Generally here at WalkLakes we try not to get involved with the politics of the Lake District but in the end we weakened and submitted our objections to the plans. Unsurprisingly we were not alone and the Lake District National Park Authority, who are also the planning authority in the park, received received 3,476 emails and letters objecting or expressing concerns, and 163 supporting the application, along with a petition with over 13,000 signatories against the proposal.
Significant objectors included (links are to pages about their objections):
Terry Abraham (well known mountain film maker, Life of a Mountain – Scafell Pike and so on)
The local parish council, St John's, Castlerigg & Wythburn PC. They also polled their residents who were overwhelmingly against the proposal.
various local Ramblers Association groups
What has been worrying us though is the conflicts of interest, some of which are outlined in the TGO article we link to above, and some of which have come out in the thread on our forum, which made us wonder whether this application would pass anyway, despite the great and the good (and WalkLakes!) being opposed to it.
And then some good news. An objector who will be hard to ignore and whose objections got wide coverage across the national press when it came out, being covered, amongst others by the Daily Telegraph, the Daily Mail, the Times, the Independent, Gizmodo UK, and Sky News was the MOD, who appeared on the scene at the last minute with a letter which said in part:
The proposal falls within Low Flying Area 17 in particular a valley where a high volume of low level military aircraft including fast jets can be expected due to low flying military training conducted in this locality.

The proposed cable in this location poses a risk to low flying operations due to military aircraft not being able to readily identify wires or safely navigate away from them.

Competent and confident flying at low level is an essential skill for our aircrew; valley flying is one of the most demanding elements.The Lake District is used by both experienced crews and students undertaking Basic Fast Jet Training, Advanced Flying Training and those from the Defence Helicopter School; activity stands to be severely affected, with impacts recognised in safety, cost, efficiency and output.

Therefore, this application could cause a significant hazard and it would significantly impact upon vital military training conducted in this area.

The MOD therefore objects to this application.
"Low flying" in military terms is as low as 250 feet for planes and 100 feet for helicopters so in both cases well under the zipwire height (more like 200m).
In response the developers said:
We have been in consultation with the MoD since June 2017 and ... are therefore very surprised by this apparent change in stance and are currently seeking their further clarification.
however this seems to us like the definitive nail in the coffin for this application ... but we could be wrong.
Anyway the next significant steps are that planning officers will publish a report to the planning committee, including their recommendation, on Tuesday, 27th February and the committee will meet to decide the application on Wednesday, 7th March.
No doubt we will be returning to this subject then, if not before.
Tagged: news
---
You can comment on this post in our forum.
WalkLakes recognises that hill walking, or walking in the mountains, is an activity with a danger of personal injury or death.
Participants in these activities should be aware of and accept these risks and be responsible for their own actions.