---
Parking at Seathwaite is difficult all year around but now, in the height of the season, it's a real problem.
If you've ever visited Seathwaite to walk up Great Gable or Scafell Pike then you will already be aware that there are parking issues up there. Here's the view when the Google Streetview car visited in April 2010 and even on an overcast Spring day where it had clearly rained earlier almost all the available parking was in use.
read more ...
---
Miller Moss aka Little Lingy Hill has been resurveyed and found to be 610.1m rather than 609m. That means it's over 2000 feet high which makes it a mountain.
It was perhaps inevitable that as soon as the latest revision of the Database of British and Irish hills was released and we imported it into our hills database a significant change was discovered, and this time it was in the Lakes. read more ...
---
We've just imported the latest version of the Database of British and Irish hills. 45 were added including Lease Knott in the Lakes and there's also lots of other changes, mostly minor.
We've just imported the latest version of the Database of British and Irish hills which adds another four British hills to our database. We were previously on version 16 and we're now on 16.1 which was released on 3rd August 2018. read more ...
---
Today we've released a new set of map tiles with the usual incremental changes plus some tweaks to zoom 6.
We've just put online a new release of our map tiles. We do new releases regularly, not least to pick up any changes in the data coming from OpenStreetMap and the latest updates from Ordnance Survey's OS VectorMap District. read more ...
---
Blue Green Algae remains present in four Lake District locations.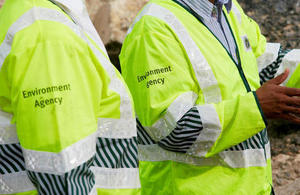 So far this summer, the Environment Agency has confirmed that Blue Green Algae is present in four Cumbrian locations. Windermere, Ullswater, Coniston Water and Killington Reservoir have all tested positive for the Algae (cyanobacteria), posing a risk to the health of people and animals. read more ...
---
If you're here in the week beginning Saturday, 4th August then the Friends of the Lake District have some great free activities for you to try. But you need to book so do it now if you're interested.
Great landscapes offer endless opportunities for physical, spiritual and mental well-being. They have been the inspiration for artists, poets and adventurers down the centuries. They also offer up to us the fundamental stuff of life: water, oxygen, fuel, soil to grow food and a place to live for humans, wildlife and nature. But they are also under threat and, in our busy lives, we can take for granted the true beauty and importance of what is above, below and all around us. read more ...